Imagine being an animal lover with the desire to make a difference on the trip of a lifetime only to find out that nothing is what it seems. That is exactly what happened to Beth Jennings when, in February she travelled to South Africa in the name of conservation.
Over 1000 lions are killed legally in canned hunts every year with little to no real light being shed on the matter. During her time out in South Africa Beth witnessed countless unethical practices in regards to the welfare of the cubs which she had wanted to help care for so badly and upon questioning these actions, was fobbed off by members of staff. When Beth returned home her experience fuelled her to start relentless campaigning in order to make a change. Blog posts, a website, numerous letters to the reserve Beth visited, petitions and now with an invite to speak at European Parliament in Brussels, Beth is adding shirts and a charity night to her list. Phew!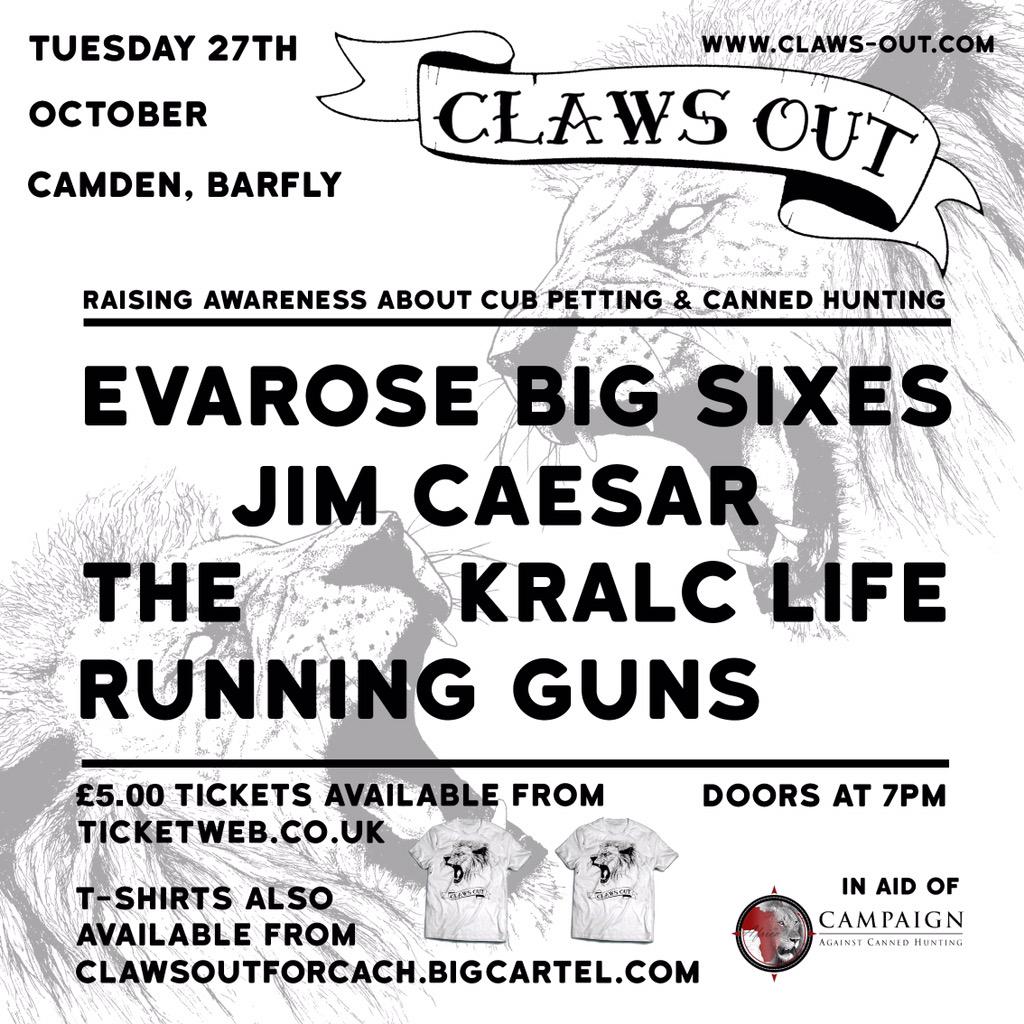 So, on the 27th of October at 7pm Claws Out are opening the doors of Barfly and putting on a charity night to which you're all invited. Big Sixes, Jim Caesar, Evarose, The Running Guns and Kralc Life will all be taking to the stage for a night of music, education and fun but most importantly, giving.
Whether you're an animal rights activist, music lover or simply looking for a worthwhile event; this night is one not to be missed. Buy a ticket, sing along and save the lions.
You can purchase tickets here
Claws Out shirts are available here